Mistletoe (European)
Authors
Nancy Hepp, MS, BCCT Project Manager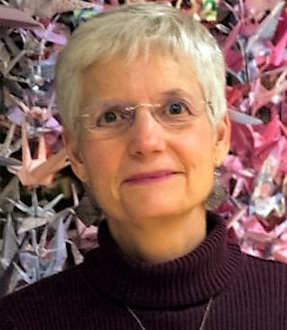 Laura Pole, RN, MSN, OCNS, BCCT Senior Researcher
Last updated February 9, 2021.
Also known by these names
ABNOBA viscum
Abnoba-viscum
All-heal
Birdlime
Cefalektin
Eurixor
Helixor
Iscador
Iscador Qu
Lektinol
Quercus
Viscum
Viscum album
White-berry mistletoe
Mistletoe is a woody plant, with different species found in many places. Three main types of mistletoe are noted:
European mistletoe (Viscum album)
Korean mistletoe (Viscum album var. coloratum)
American mistletoe (Phoradendron leucarpum)
This summary focuses on European mistletoe.
While the raw mistletoe plant and berries are toxic, sterile extracts can be beneficial when injected or infused. Mistletoe preparations are most commonly administered as asubcutaneous, intramuscular, or intrapleural injections, or as an intravenous infusion.1
Mistletoe contains a variety of biologically active compounds, of which lectin is the most studied. Mistletoe is both toxic to cancer cells and stimulating to the immune system; each of these properties contributes to anticancer activity.2
Key Points
Before using this therapy, consult your oncology team about interactions with other treatments and therapies. Also make sure this therapy is safe for use with any other medical conditions you may have.
Mistletoe preparations are typically administered as a subcutaneous, intramuscular or intrapleural injection, or as an intravenous infusion.
Mistletoe is toxic to cancer cells and stimulating to the immune system, which both contribute to its anticancer activity.
Mistletoe may support improved survival for some cancer types when used as a supplemental (adjuvant) treatment.
Mistletoe may reduce side effects and symptoms and improve quality of life when used as a supplemental (adjuvant) treatment, though one 2019 study found no effect.
In the US, the legal status of mistletoe is in limbo.
Several cautions, contraindications, adverse events and herb-drug interactions have been described.
Clinical Practice Guidelines
The 2017 Society for Integrative Oncology clinical practice guidelines for breast cancer give these recommendations:3
Grade C recommendation for co-administering mistletoe with conventional treatment for improving quality of life in those with breast cancer. Grade C "recommends selectively offering or providing this service to individual patients based on professional judgment and patient preferences (there is at least moderate certainty that the net benefit is small)." See more about recommendation levels on Clinical Practice Guidelines and Standards of Care.
Insufficient evidence to recommend using it for neutropenia/leukopenia in breast cancer.
Treating the Cancer
Working against cancer growth or spread, improving survival, or working with other treatments or therapies to improve their anticancer action
Clinical Evidence
Reviews of Multiple Cancer Types
Breast Cancer
Colorectal Cancer
Head and Neck Cancers
Lung Cancer
Melanoma
Ovarian and Other Gynecologic Cancers
Pancreatic Cancer
Lab and Animal Evidence
Managing Side Effects and Promoting Wellness
Managing or relieving side effects or symptoms, reducing treatment toxicity, supporting quality of life or promoting general well-being
Quality of Life and Psychological Benefits
Managing Symptoms and Reducing Side Effects
Reducing Risk
Reducing the risk of developing cancer or the risk of recurrence
High-dose Viscum album (European mistletoe) treatment may have interrupted frequently recurring tumors in individual patients with recurrent bladder cancer in a small study.39 A small earlier study showed that treatment with mistletoe was comparable in reducing recurrence rates to that of local historical controls treated with adjuvant Bacillus Calmette-Guerin (BCG).40

Optimizing Your Terrain
Mistletoe extracts stimulate the immune system.41 Mistletoe supports the immune system by increasing the number and activity of various types of white blood cells, particularly natural killer (NK) cells.42
Access
Mistletoe is widely available in Germany. Considered a drug, it is regulated by the German drug agency, which also regulates herbs.
Mistletoe is available in Canada: Order from Canada Nature's Source, 1-866-502-6789 or helixor@natures-source.com.
In the US, the legal status of mistletoe is in limbo. The FDA previously approved the formulation Iscar for homeopathic use, but has since reversed that approval until it reviews the manufacturing plant in Sweden. People with cancer considered to have no other legal treatment options can apply to the FDA for compassionate use of mistletoe. As we find further information, we'll update this page regarding legal access in the United States.
Cautions
Several cautions, contraindications, adverse events and herb-drug interactions are described in the Centre for Health Innovation monograph, Mistletoe (Viscum album). BCCT urges you to read this monograph for details about cautions. Reviews note that side effects are rare and typically mild but can depend on the dose.43
Dosing
BCCT does not recommend therapies or doses, but only provides information for patients and providers to consider as part of a complete treatment plan. Patients should discuss therapies with their physicians, as contraindications, interactions and side effects must be evaluated.
Dosage recommendations are available from these sources:
Alschuler LN, Gazella KA. The Definitive Guide to Cancer, 3rd Edition: An Integrative Approach to Prevention, Treatment, and Healing. Berkeley, California: Celestial Arts. 2010.
McKinney N. Naturopathic Oncology, 3rd Edition. Victoria, BC, Canada: Liaison Press. 2016.
Moss Reports (purchase required): Select from the list of cancers down the left side of the page for a report describing uses of conventional, complementary, alternative and integrative therapies related to that cancer. Ralph Moss is among the most knowledgeable and balanced researchers of integrative cancer therapies. The cost of his Moss Reports is not negligible, but many patients find them of considerable value. Moss is also available for consultations.
Natural Medicines Database (requires purchase)
Integrative Programs, Protocols and Medical Systems
Programs and protocols

Alschuler & Gazella complementary approaches49
McKinney protocols50

Dr. McKinney points out that the type of mistletoe you use is important: Helixor type A or P or Iscador type P, etc. He distinguishes which type he uses with different cancer types.
Brain cancer (noting that the type of mistletoe in this setting is very important, as some can cause brain swelling and inflammation)
Head and neck cancer (but not if a tumor is in a confined space)
Sarcoma (osteo-muscular)

Parmar & Kazcor treatment plans51

Traditional systems
Commentary
According to BCCT advisor Gunver Kienle, MD, about half of all cancer patients in Germany use mistletoe. Breast cancer patients represent more than half of those using it. Anyone can purchase it in the pharmacy, but Dr, Kienle says having a doctor to prescribe and monitor it is much better. About half of doctors prescribe it and appreciate it. Some physicians are very experienced and knowledgeable, using very sophisticated methods of applying mistletoe, such as directly injected into the tumor, or by intravenous (IV) administration. According to Dr. Kienle, "High-dose IV or intralesional use is considered off-label and should be restricted to and monitored by experienced physicians."52
More Information
General Information
Treatment Effects
Safety and Side Effects
Clinical Trials
More from Our Resources Database
Enter your comments or questions below.
Comments (1)
My integrative care physician in Philadelphia was able to write me a prescription for Iscador. I e-mailed the prescription to a recommended drug store in Germany and they filled it for me. They will ship the drug to me in refrigerated containers and I will take the drug to my doctor so that he can show me how to self-administer and make sure that I'm familiar with side effects and risks. It's a bit convoluted but not that hard to obtain!
-- end quip comments -->