Melatonin
Also known by these names
MLT
N-acetyl-5-methoxytryptamine
N-acetyl-methoxytryptamine
Pineal hormone
Key Points
Before using this therapy, consult your oncology team about interactions with other treatments and therapies. Also make sure this therapy is safe for use with any other medical conditions you may have.
Melatonin is a hormone produced by the pineal gland in the brain.
Melatonin is available as a supplement used as a sleep aid.
Melatonin has been investigated, either by itself or as an adjuvant to conventional treatments, with several anticancer effects demonstrated. These include inhibition of cancer growth, of metastasis and of angiogenesis.
BCCT's interest in melatonin derives from its possible protection of non-cancer cells from chemotherapy's effects and its ability to reduce several symptoms associated with cancer, including sleep disruption, surgery-associated anxiety and pain.
Melatonin is generally safe with few side effects.
Melatonin supplements are widely available.
Author
Nancy Hepp, MS, BCCT Project Manager

Reviewer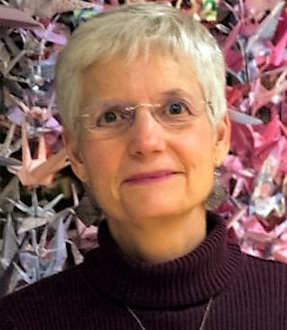 Laura Pole, RN, MSN, OCNS, BCCT Senior Researcher
Last updated June 9, 2021.
Melatonin is a hormone produced by the pineal gland in the brain that helps regulate sleep and wake cycles. Very small amounts of melatonin are found in fruits, nuts, olive oil and wine. It is also available as a supplement used as a sleep aid.
Treating the Cancer
Working against cancer growth or spread, improving survival, or working with other treatments or therapies to improve their anticancer action
Cancer acts more aggressively in people with low nighttime production of melatonin. Cancer patients with high nighttime melatonin levels tend to have better outcomes.1
Melatonin supplementation has been investigated for anticancer effects. Clinical studies show improved outcomes and response to conventional treatments when melatonin is used as an adjuvant (supplement). No clinical evidence shows it is effective as a first-line cancer treatment.
Clinical Evidence
Reviews and meta-analyses:
Reduced risk of death at one year, including in use with chemotherapy, plus improved effect for complete response, partial response and stable disease with with solid tumors when used in conjunction with chemotherapy, radiotherapy, supportive care and palliative care2
Improved survival, complete response, partial response and stable disease when adding melatonin to chemotherapy, radiotherapy, supportive care, and/or palliative care,3 including with advanced or metastatic solid tumors4
Increased one-year survival rate and objective tumor regression rate in patients treated with melatonin and chemotherapy compared to those receiving chemotherapy alone (with several cancers, including gastrointestinal tract neoplasms)5
Further small to moderately sized studies in addition to those reviews::
Lab and Animal Evidence
Melatonin, Light and Sleep
Melatonin is produced naturally by the pineal gland during the early hours of night, signaling and initiating the transition from wakefulness to sleep. Individuals who experience sleep difficulties may have disrupted melatonin production.
Managing Side Effects and Promoting Wellness
Managing or relieving side effects or symptoms, reducing treatment toxicity, supporting quality of life or promoting general well-being
Clinical Evidence
Melatonin may improve quality of life by reducing side effects and symptoms. In addressing symptoms commonly associated with cancer and treatments, melatonin has shown these effects:
Chemotherapy Side Effects
Radiation Side Effects
Potential preventive therapy for radiotherapy-induced oral mucositis.35
Prevented or minimized the unfavorable effects of radiotherapy on reduced blood cell count in rectal cancer patients receiving radiotherapy36
Surgery Side Effects
Reduced toxicity and the typical postsurgical reduction in lymphocytes when administered with low-dose interleukin-2 before surgery for gastrointestinal tract tumors37
Reduced risk of depressive symptoms in women with breast cancer after surgery in some trials38 but did not improve ratings of depression in another, nor have any impact on hot flashes39
See also pain, sleep effects and other side effects related to surgery below.
Sleep Effects
Other Side Effects and Symptoms
Improved fatigue, global quality of life, and social and cognitive functioning among people with breast cancer44
No improvement in appetite, weight or quality of life compared with placebo among people with with advanced cancer and wasting (cachexia) treated with oral melatonin at night45
Decreased pain scores and tramadol consumption and subjective analgesic efficacy during the postoperative period in prostate cancer patients undergoing elective prostatectomy46
Lab and Animal Evidence
Reducing Risk
Clinical Evidence
Melatonin levels, measured in blood or urine, relate to cancer risk and outcomes:
Lower risk of breast cancer with higher nighttime levels of melatonin48 or melatonin supplementation49
Reduced risk of these cancers with melatonin use in epidemiological studies:50
Lab and Animal Evidence
Optimizing Your Terrain
Decreased inflammation, while also modulating mitochondrial function and sexual hormones55
Cautions
Melatonin is generally considered safe, although a doctor's supervision is recommended. Melatonin has a very low toxicity profile and is not associated with significant side effects.56 However, it should be stopped five to seven days before surgery to avoid magnifying the effects of anesthesia.57
Melatonin use at recommended doses typically does not lead to dependency, habituation or a drug hangover, all common issues with many pharmaceutical sleep aids.
Access
Melatonin supplements are widely available and are generally affordably priced.
Dosing
BCCT does not recommend therapies or doses, but only provides information for patients and providers to consider as part of a complete treatment plan. Patients should discuss therapies with their physicians, as contraindications, interactions and side effects must be evaluated.
Levels of active ingredients of natural products can vary widely between and even within products. See Quality and Sources of Herbs, Supplements and Other Natural Products.
Dosage recommendations are available from these sources:
Integrative Programs, Protocols and Medical Systems
Non-cancer Uses of Melatonin
BCCT has not reviewed the effectiveness of this therapy for non-cancer uses.
Alzheimer's disease
Amyotrophic lateral sclerosis (ALS)
Migraine headaches
Periodontal disease
Protozoan parasitic infections
Sleep disturbances due to insomnia, jet lag, shift work and other situations
Note: BCCT has not conducted an independent review of research of melatonin. This summary draws from the Memorial Sloan Kettering Cancer Center's About Herbs, Mayo Clinic and other sources as noted.
More Information
Enter your comments or questions below.
Comments (0)
-- end quip comments -->