Low-Dose Naltrexone
Also known by these names
LDN
Revia
Depade
Vivitrol
Key Points
Before using this therapy, consult your oncology team about interactions with other treatments and therapies. Also make sure this therapy is safe for use with any other medical conditions you may have.
LDN must be prescribed by a physician.
LDN is used "off-label" for a number of diseases, including cancer.
LDN must be compounded by a pharmacist. Experienced clinicians urge that best results come from compounding which is exact and of the highest possible quality and consistency.
Numerous studies in animals and humans show an immunomodulation effect.
BCCT's interest in LDN derives from human cancer case studies showing increased disease-free survival and quality of life.
No published human clinical trials in cancer have been completed to date.
No major safety issues have been reported, although cautions and contraindications are noted.
LDN is inexpensive.
Resources are available for finding compounding pharmacists and licensed prescribers.
Authors
Laura Pole, RN, MSN, OCNS, BCCT Senior Researcher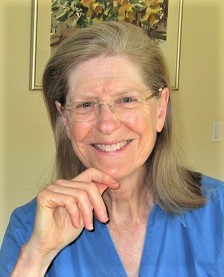 Nancy Hepp, MS, BCCT Project Manager

Last updated April 5, 2021.
Summary
LDN (low-dose naltrexone) is a drug that shows promise in integrative cancer care. Clinical observation, hundreds of case studies, and lab, animal and human studies suggest that LDN may have significant potential to increase disease-free survival and quality of life in people with certain cancers.
LDN seems to exert its effect, in part, by modulating the immune system, particularly helpful to people with conditions of immune system dysfunction and cancer. Studies suggest that when taken at night, LDN increases endorphin production, which then orchestrates the activity of various cells in the body—including stem cells and certain immune cells like natural killer cells—benefiting wellness and health.
Although no clinical trials of LDN in cancer have been conducted to date, lab studies, as well as human studies in other diseases such as Crohn's, have helped to define its action as well as its safety profile.
LDN is inexpensive. It must be compounded, preferably by a pharmacist skilled in compounding this drug. LDN is generally well tolerated.
Description
Highlighted Video
BCCT advisor Brian Bouch, MD, delineates the history and use of low-dose naltrexone for cancer care.
Naltrexone is an opioid antagonist used in conventional medicine to treat opioid and alcohol addiction, using doses of 50 mg or higher. When used in very low dosages (4.5 mg or less), naltrexone seems to modulate (control or influence) the immune system.1
LDN is used off-label to treat a number of diseases and disorders. Off-label use is a drug's application for a disease or condition that has not yet received FDA approval. Every US state allows for drugs to be used off-label as long as enough evidence supports its use. According to Dr. Linda Elsegood, enough small studies and case-study evidence supports off-label use of LDN.2
Treating the Cancer
Working against cancer growth or spread, improving survival, or working with other treatments or therapies to improve their anticancer action
Modes of Action
According to Tom Gilhooly, MD, the exact modes of LDN's effects are not yet known in cancer treatment, and even the mode of action of the drug itself is not entirely established. Dr. Gilhooly says some evidence suggests LDN works to reduce inflammation by influencing the immune response, and this may well be one of the ways LDN modifies the course of cancer.3
While no published prospective, controlled clinical trials on LDN in cancer treatment have been published, clinical observation, case studies, and lab and animal studies have shown LDN's significant potential to increase disease-free status as well as overall survival and quality of life in people with certain cancers.
Clinical Evidence
Case studies and anecdotal evidence are promising but far from conclusive.
Tumor Shrinkage or Remission
Improved Survival
Lab and Animal Evidence
Optimizing Your Terrain
Creating an environment within your body that does not support cancer development, growth or spread; see Body Terrain and the Tumor Microenvironment
Immune system support: promotes health supporting immune-modulation which may reduce various oncogenic and inflammatory autoimmune processes25
Managing Side Effects and Promoting Wellness
Managing or relieving side effects or symptoms, reducing treatment toxicity, supporting quality of life or promoting general well-being
Clinical Evidence
Access
Compounding Pharmacies
For listings of reputable compounding pharmacies in the US and abroad who prepare LDN, see the following sources:
LDN requires a physician prescription but is not overly expensive. For example in 2017, a one-month supply from "The Compounder" was $36 US dollars (60 capsules for $64; 90 for $97), plus a $10 shipping fee. Multiple orders can sometimes be shipped in the same package, reducing costs further.
Naltrexone is not manufactured in low-dose form, needing to be specially compounded by a pharmacy. Preparation by a reliable compounding pharmacy yields the best quality and results. Beware that naltrexone is often created illegally and manufactured to substandard quality and sold via the Internet. No reputable pharmacy will sell LDN without a prescription.
Cautions
In the animal and human studies and case reports in cancer and other diseases, LDN is generally well tolerated and without significant side effects. Dr. Berkson and others also note that patients are easily able to comply with treatment.35
Adverse Events / Side Effects
Most side effects reported by patients can often be prevented by starting at a low dosage and increasing by 1 mg per week until reaching 4.5 mg.36
Contraindications / Do Not Use If
These situations may cause clinicians to decide against LDN use:38
Interactions
People who have received organ transplants and who therefore are taking immunosuppressive medication on a permanent basis are cautioned against the use of LDN because it may act to counter the effect of those medications.40
Dosing
Guidelines are available from these sources:
Also see the protocols below
The LDN Research Trust website lists physicians in the US and abroad who prescribe LDN, as well as compounding pharmacies.
Integrative Programs, Protocols and Medical Systems
Non-cancer Uses of LDN
Originally, LDN was used in treating AIDS. In addition to cancer, LDN is also used in treating these diseases and conditions:46
Multiple sclerosis
Lupus
Inflammatory bowel disease
Chronic fatigue syndrome and fibromyalgia
Thyroid disorders
Testless legs syndrome
Depression
Autism spectrum disorders
For a complete listing of diseases and disorders LDN may be useful in treating, see the Low Dose Naltrexone website.
More Information
Integrative Cancer Resources on LDN
Sites Promoting LDN
More from Our Resources Database
Enter your comments or questions below.
Comments (4)
I want to try this for breast cancer. Wish me luck! Cheryl

Lokesh, in addition to Nancy's suggestion, I would also point out a section of one of the LDN resources that tells you how you might obtain LDN.: http://www.lowdosenaltrexone.org/. On the home page, scroll down to the section called " How can I obtain LDN and what will it cost?" When you talk with your son's doctor about LDN, you can give him/her the information in this section. Wishing you clarity in exploring the best care for your son.

Lokesh, we are not able to give specific medical advice. We recommend you ask your oncologist about using LDN or to refer you and your son to someone who has expertise in using LDN with conditions comparable to your son's. If you're not able to get information that way, try looking at sources listed on our Centers, Clinics and Clinicians page, https://bcct.ngo/integrative-cancer-care/centers-clinics-and-clinicians. You may want to print relevant parts of this page or refer to the books in the Integrative Programs, Protocols and Medical Systems section on this page for guidance to share with your oncology team.

We wish you and your son peace and healing as you continue your investigations.

My son suffering from ewing sarcoma mettasised to his bones and brain and at present he his under steroids and other medication can i start him LDN along with alopic acid, waiting for ur kind reply.
-- end quip comments -->