Astragalus
Summary
Also known by these names
Astragaloside IV
Astragalus membranaceus
Astragalus mongholicus
Astragalus polysaccharides (APS)
Astragali radix ("radix" refers to the plant roots)
Astragalus radix
Formononetin
Huang chi
Huang qi
Milk vetch
Mongolian milk vetch
Radix astragali
Radix astragalus
Astragalus, one of the most commonly used herbs in traditional Chinese medicine, is used to treat various cancers including breast, colorectal, esophageal, lung and stomach cancers. Astragalus reduces some side effects of treatment and improves quality of life; it is also anti-inflammatory and supports immune function.
Astragalus is often used in combination with other herbs in traditional Chinese medicine.
Evidence of Effectiveness
Treating Cancer
Optimizing Your Body Terrain
Managing Side Effects
Reducing Cancer Risk
Use by Integrative Oncology Experts
Safety
Affordability and Ease of Access
Details and Evidence
Authors
Maria Williams, BCCT Research & Communications Consultant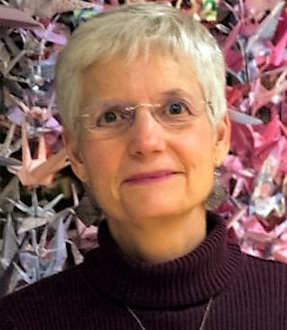 Laura Pole, RN, MSN, OCNS, BCCT Senior Researcher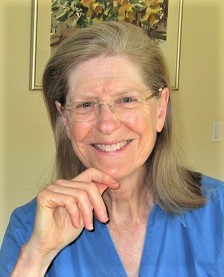 Nancy Hepp, MS, BCCT Project Manager

Last updated April 13, 2021.
Astragalus, a plant belonging to the legume (pea or bean) family, is one of the most commonly used herbs in traditional Chinese medicine. The roots of Astragalus membranaceus or mongholicus are most commonly used. Astragalus is often administered together with other herbs.
In cancer care, astragalus has mainly been used to reduce the severity of chemotherapy side effects, such as nausea, vomiting, fatigue and immune suppression.1
Clinical Practice Guidelines
Shanghai Association of Chinese Integrative Medicine
Hong Kong Government
Treating the Cancer
Working against cancer growth or spread, improving survival, or working with other treatments or therapies to improve their anticancer action
Clinical Evidence
Breast Cancer
Colorectal Cancer
Esophageal Cancer
Liver Cancer
Lung Cancer (Non-Small Cell Lung Cancer)
Stomach (Gastric) Cancer
Lab and Animal Evidence
Optimizing Your Terrain
Creating an environment within your body that does not support cancer development, growth or spread; see Body Terrain and the Tumor Microenvironment.
Managing Side Effects and Promoting Wellness
Managing or relieving side effects or symptoms, reducing treatment toxicity, supporting quality of life or promoting general well-being
Reduced toxicity of paclitaxel-based chemotherapy in patients with Aidi injection (Mylabris phalerata, Radix astragalus, Radix ginseng and Acanthopanax senticosus) with stage 3B or 4 non-small cell lung cancer40
Blood-related Side Effects
Changes in Appetite
Fatigue
Gastrointestinal Symptoms, including Nausea and Vomiting
Myelosuppression
Pain
Peripheral Neuropathy and Neurotoxicity
Quality of Life and Physical Function
Sleep Disturbance
Other Side Effects and Symptoms
Reducing Risk
Reducing the risk of developing cancer or the risk of recurrence
Lab and Animal Evidence
Colon cancer: prevented gastrointestinal lesions in animals from progressing into cancer86
Access
Astragalus is widely available as an oral supplement or in various formulations.87 Use in cancer care is typically orally, externally applied to skin, as an injection or intravenously.
Supplement prices are generally low to moderate. Intravenous (IV) treatments and injections are more expensive, requiring administration by a healthcare professional.
TRC Natural Medicines provides information on various formulations of astragalus: Astragalus (subscription required).
Cautions
Astragalus is generally well tolerated and considered safe, but preliminary evidence has found interactions with anticoagulants, diuretics, and antihypertensive drugs. See CAM Cancer for more information.
Due to its antioxidant and estrogenic activity, astragalus may interfere with some chemotherapy drugs and/or affect hormone-sensitive cancers, though this is still under investigation.88
One study reported fatigue, malaise, headache and lowered blood pressure in patients after administration, but all symptoms cleared within 24 hours.89
Formononetin (an astragalus extract) and its metabolites can enhance inflammation and induce an allergic immune response.90
Dosing
BCCT does not recommend therapies or doses, but provides information for patients and providers to consider as part of a complete treatment plan. Patients should discuss therapies with their physicians, as contraindications, interactions and side effects must be evaluated. Levels of active ingredients of natural products can vary widely between and even within products. See Quality and Sources of Herbs, Supplements and Other Natural Products.
Dosage recommendations are available from these sources:
Integrative Programs, Protocols and Medical Systems
Programs and protocols

Alschuler & Gazella complementary approaches91

Immune modulation during chemotherapy and radiation therapy

Parmar & Kazcor treatment plans94


Traditional systems
More Information
Memorial Sloan Kettering Cancer Center's About Herbs: Astragalus
Lone Star Medical Group: Astragalus
CAM Cancer: Astragalus
Natural Medicines Database: Astragalus (requires purchase)
Gurdev Parmar and Tina Kaczor: Textbook of Naturopathic Oncology
Barbara MacDonald, ND, LAc: The Breast Cancer Companion: A Complementary Care Manual: Third Edition
Keith Block and others: A Broad-Spectrum Integrative Design for Cancer Prevention and Therapy
Raymond Chang, MD: Beyond the Magic Bullet: The Anti-Cancer Cocktail
Donald I. Abrams, MD, and Andrew T. Weil, MD: Integrative Oncology, 2nd Edition
Lise Alschuler, ND, FABNO, and Karolyn Gazella: The Definitive Guide to Cancer, 3rd Edition
Keith I. Block, MD: Life over Cancer: The Block Center Program for Integrative Cancer Treatment
Memorial Sloan Kettering Cancer Center: About Herbs, Botanicals and Other Products
National Cancer Institute: Office of Cancer Complementary and Alternative Medicine
Therapeutic Research Center: Natural Medicines Database
American Botanical Council: HerbMed
Enter your comments or questions below.
Comments (0)
-- end quip comments -->