Artemisinin and Artesunate
Also known by these names
Annual wormwood
Artemisinin (derivative used in cancer)
Qing Hao
Qinghaosu
Sweet Annie
Sweet sagewort
Sweet wormwood
Semi-synthetic drug derivatives:
Key Points
Before using this therapy, consult your oncology team about interactions with other treatments and therapies. Also make sure this therapy is safe for use with any other medical conditions you may have.
The Artemisia annua plant contains chemical compounds effective against malaria that are also considered to have anticancer activity.
Artemisia annua is of interest to BCCT because of evidence from human, lab and animal studies suggesting its anticancer properties.
Case studies and preliminary clinical trials have shown anticancer effects in human patients.
Safety and dosing in cancer are not established.
In doses used for malaria, it is generally well tolerated, but with some notable side effects, interactions, cautions and contraindications. These include toxicity to fetuses and liver toxicity. Caution and medical supervision are advised.
Authors
Laura Pole, RN, MSN, OCNS, BCCT Senior Researcher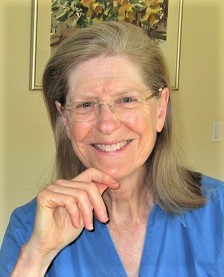 Nancy Hepp, MS, BCCT Project Manager

Last updated August 12, 2021.
The Artemisia annua plant contains chemical compounds effective against malaria and also considered to have anticancer activity. Artemisinin is a natural derivative of Artemisia annua, and artesunate is a prescription medication derived from Artemisia annua. Since artesunate is a prescription drug approved for use in malaria, its use in cancer is considered off-label.
Treating the Cancer
Working against cancer growth or spread, improving survival, or working with other treatments or therapies to improve their anticancer action
Artemisinin's anticancer activity is believed to occur when it comes in contact with iron. Cancer cells concentrate iron for use in cellular division (the malaria parasite also collects high concentrations of iron). Artemisinin's contact with iron triggers the release of free radicals between cells that destroy cancer cells. Because of this "ferroptosis" effect, iron is often administered several hours before artemisinin to enhance targeting of the cancer cells while sparing normal cells.
Clinical Evidence
Case studies and preliminary clinical trials have shown some anticancer effects in human patients, but the evidence is not strong or compelling at this point:
Artemisinin
Reduced PSA and tumor regression for seven months in one prostate cancer patient1
Artesunate
Lab and Animal Evidence
Reducing Risk
Reducing the risk of developing cancer or the risk of recurrence
Artesunate reduced disease recurrence when used at the time of surgery in a small trial.34
Artesunate did not prohibit tumor recurrence in a prostate cancer patient who had developed resistance to atemisinin.35
Cautions
At doses used to treat malaria, Artemisia-derived drugs are generally safe and well tolerated, but no phase I clinical trials have tested the safety of higher doses that are likely required for treating cancer. Doses used in animal studies have been much higher than those used in anti-malaria treatment.
Access
Plant leaves and powdered and liquid extracts are available for purchase in the US. Artemisinin, a natural derivative of Artemisia annua, is available for purchase as a supplement.
Artesunate, the synthetic drug derived from the Artemisia plant, is available by prescription in the US only for patients who have a documented case of severe malaria. It is used widely in European cancer clinics providing complementary therapies.
Dosing
Exact dosage of the herb Artemisia annua in cancer has not been determined in clinical trials. Concentrations of the active ingredients vary among products.42 See Quality and Sources of Herbs, Supplements and Other Natural Products for general information.
Integrative cancer care plans, protocols and references listed below suggest doses. For a lengthy discussion of dosages of the various plant and supplement derivatives of Artemisia annua, artemisinin and artesunate, see these sources:
Integrative Programs, Protocols and Medical Systems
A number of European complementary and alternative medicine cancer clinics use this natural product, and Chinese researchers consider it a very promising anticancer therapy.
Programs and protocols
Used in the Parmar & Kazcor treatment plans48
Traditional systems
Commentary
In her 2010 book, naturopathic oncologist and BCCT advisor Lise Alschuler, ND, FABNO, advises avoiding using artemisinin during radiation therapy and for an additional 30 days after therapy ends.49
Integrative oncologist and BCCT advisor Keith Block, MD, advises in his 2009 book: "Until we have more research, I advise not taking this herbal while you are undergoing conventional treatment."50
Non-cancer Uses of Artemisinin
BCCT has not reviewed the effectiveness of this therapy for non-cancer uses.
Fever
Headaches
Infections
Inflammation
Malaria and other protozoal infections including leishmaniasis, Chagas disease and African sleeping sickness
More Information
Enter your comments or questions below.
Comments (0)
-- end quip comments -->